Message from the President
A Message from President Lori MacMullin, MBA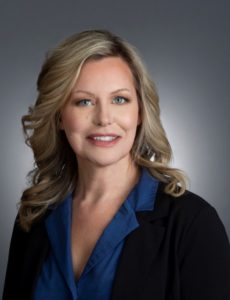 Lori has been involved in the online education industry for almost three decades and is passionate about supporting and nurturing CDED faculty and staff to always make their students a priority. "Delivering a holistic and quality experience to students is what sets CDED apart from other colleges". Every student comes with their own set of unique personal circumstances and staff is expected to be mindful but also encouraging when speaking with their students."
In her spare time, Lori enjoys writing, hiking with her dog (CD-ED's Mascot, Nicholas Angus), volunteering in her community, and enjoying time with her family and friends.
Since 1996 The Centre for Distance Education (CDED) has graduated thousands of students from across Canada and internationally. Specializing in remote learning strategies, CDED is recognized by industry and employers as a flexible and viable way for students to learn the skills required to compete in today's evolving labor market.
We have developed an all-inclusive and welcoming learning platform that assists students to feel comfortable and confident throughout their educational journey. Our faculty, staff, and students are strongly encouraged to interact with one another and our virtual platforms facilitate those connections. No matter who you are or where you are from you will be treated professionally, warmly, and fairly when you join the CDED family.
Together, with your instructors, you will learn the skills required to handle challenging projects and excel in your chosen career. We are confident in your abilities and are always here to celebrate your successes and help you work through your problems.
Welcome to the Centre for Distance Education!
Lori MacMullin, MBA
President/Principal
Special Bulletin: To view an article that was posted in the Canadian School Counsellor magazine written by our very own President, Lori MacMullin, please see link below:
https://canadianschoolcounsellor.com/summer2020/navigating-distance-education-opportunities/?fbclid=IwAR0Vrc1FimG0BH_Jji7U8oQqrLOipanB1R6UfiKMCcYUKNGsZMuC8ifwQsw